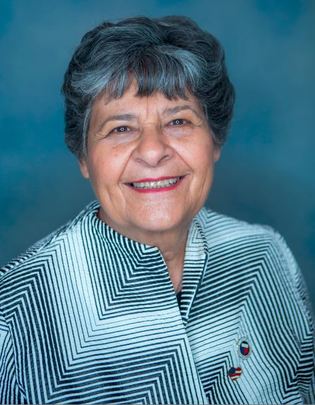 Welcome from your GFWC-Oregon Federation President
There is a group of stars that hover over the State of Oregon. Some stars are small individual stars representing our smallest club of 3 members and then there is a huge glow that represents our two largest clubs of 36 members each. In between the rest of our clubs are recognized for all of their very valuable members.
How do I know this? When I close my eyes, I can see those twinkling stars and they form their own constellation, and I am astonished to see that the constellation is in the shape of a heart, so we can remember to "strive and to know the great, common human heart of us all."
Now, you may think that these stars just sit in the sky and twinkle and show their beauty. Oh, how wrong you are. All of our 164 star members keep busy by sprinkling their star dust on a number of projects and programs. In fact, these stars are so busy that in 2016 they completed 292 projects, their volunteer hours were numbered at 13,452. The stars donated $38,305.00, In Kind donations were $125,521.00. To me that all adds up to a "ton of stardust".
Now remember, just because you cannot see our stars during the day, they are still there.
The members of this constellation have varied and interesting projects. They all support the Fine Arts Scholarship that is awarded to an Oregon high school senior each year. Helping to keep their communities beautiful with gardening, recycling and planting parks is an absolute favorite.
Our stars are very educated, so they want others to follow in their path. This is accomplished by the many scholarships that are given to young people and returning students, especially those who have been victims of domestic abuse. Nurturing the youngest stars is a priority. Our stars care about foster children and children suffering from abuse. They help in half-way houses and by furthering information to their communities on health issues and preventive practices. Our stars have even been known to soar away from their communities and help people in foreign lands. They provide eye glasses and prescription bottles for missions. They work to raise the quality of life for those that are less fortunate. We have stars that battle for the rights of all people, who support our Armed Services and the veterans who have served. Our stars are a very busy group, helping, aiding and assisting any one who is in need.
Sometimes when I look up into the sky at my constellation, I notice that there are a few stars that have dimmed. When that happens, I see some of my stars fly out of our constellation. At first I was dismayed, upset that we were losing our precious stars. But in a few nights I noticed that those stars were back and they had brought others with them. I realize that they leave to locate, coax and persuade other stars to join our constellation. By doing this they insure the that our constellation will grow and continue our helping cycle. In our constellation we have some major stars that are always helping other stars to step up and take on more responsibility, enabling our constellation to change and develop for the future.
As state president, I am proud and honored to be one of these stars. Without a wonderful group of fellow stars, I could not do the job that was given to me. All of us are valuable, all of us can share our own particular talents and all of us can grow from our experiences.
"Twinkle, Twinkle little star
How I wonder what you are,
Up above the world so high
Like a diamond in the sky.

Twinkle, Twinkle little star
How I wonder WHO you are"
Mary Accettura, President
GFWC-Oregon Federation of Women's Clubs
Join us! Living the Volunteer Spirit!
---