Take Action!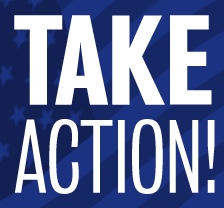 GFWC Legislative Take Action!


1. Click on the "Legislative Take Action!" Button above.
Find your elected officials by entering your zip code.

2. On the next screen pinpoint your elected officials by typing in your full address or the nine digit zip code. A list of the officials and their photos will be shown.

3. Public Issues are listed to the right of the officials. Click on the issue and Take Action! Complete the personal information in boxes provided, check "Remember Me", and the GFWC will prefill this information next time, and click "Submit".

4. A completed letter is provided for you by the GFWC with your information prefilled. Click Submit.

5. An acknowledgment thanking you for the submission will be displayed and the GFWC will email you a thank you.

6. Click on the Social Media Icon(s) to share with Friends or the Public (i.e. via Facebook, Twitter, Google+, Instagram) to Take Legislative Action!

7. Email the acknowledgement to club members as a reminder for them to sign up and to take action on public issues.

8. Print the receipt or save as a .pdf file to keep an electronic copy in a folder for year end reporting under Public Issue.

9. Congratulate yourself for Taking Action on Public Policies!

Remember to subscribe to the GFWC email list to receive notification of current issues. Your opinion matters so Take Legislative Action!
---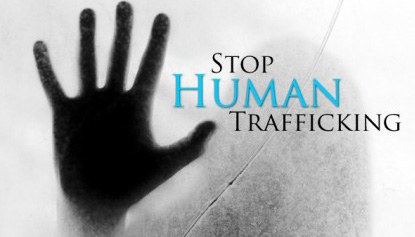 Stop Human Trafficking!

"It [human trafficking] ought to concern every person, because it is a debasement of our common humanity. It ought to concern every community, because it tears at our social fabric. It ought to concern every business, because it distorts markets. It ought to concern every nation, because it endangers public health and fuels violence and organized crime. I'm talking about the injustice, the outrage, of human trafficking, which must be called by its true name -- modern slavery."– President Barack Obama
January is National Slavery and Human Trafficking Prevention Month. Over a century and a half after President Abraham Lincoln issued the Emancipation Proclamation, millions remain in bondage -- children forced to take part in armed conflict or sold to brothels by their destitute families, men and women who toil for little or no pay, who are threatened and beaten if they try to escape. Modern slavery takes many forms, including forced labor, sex trafficking and involuntary domestic servitude. There is no one type of victim -- men and women, adults and children are all vulnerable.
The International Labor Organization estimates that there are 20.9 million victims of human trafficking worldwide. 5.5 million of those are children. 14.2 million of those are victims of labor exploitation.
In 2005, the International Labor Organization estimated that forced labor
generates $32 billion in profits worldwide.
The National Center for Missing and Exploited Children (pdf)
estimates that there are 100,000 youths under the age of 18 in the commercial sex trade in the U.S. In 2012, 1 out of 8 endangered runaways reported to the National Center for Missing & Exploited Children were likely child sex trafficking victims.
For more information on human trafficking, click
here
for a report from the US Department of State. To learn what you can do to prevent this tragedy, review the
20 Ways You Can Help Fight Human Trafficking.
Shaken Baby Syndrome Awareness & EducationLegacy's CLICK for Babies (Knit Purple Baby Caps) ProgramAll Clubs are welcome to participate.
January - September 2015 (turned in each October)
How You Can Help? Donate Purple Baby Caps
Baby Cap Instructions
.
Donate your handmade, purple colored baby caps to Legacy Hospitals
who will then distribute the caps to families who've received education
about the Period of PURPLE Crying. New parents will receive the purple baby cap
as a gift from the community to remind them that their baby will go through
this period of normal increased crying.
Download cap instructions here
.
For more info go to
Click For Babies Campaign
.